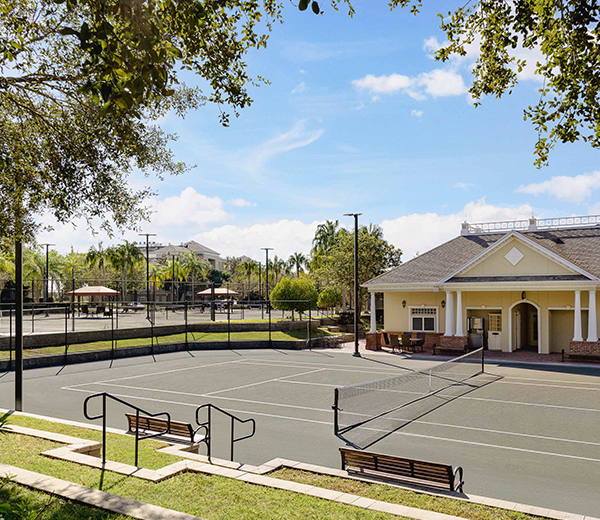 Tennis
Reserve one of our state-of-the-art clay Hydro-Grid tennis courts at our award-winning tennis facilities. Take advantage of our on-property clinics and 1-on-1 tennis lessons taught by USPTA certified pros geared toward all ages and skill levels.
Stop by the Tennis Center to reserve court time, sign up for a clinic, or arrange a lesson. For more information, call (407)-396-5370 or email marcelo@mgtennis.com.
Please see our Guest Calendar for most up to date hours of operation.